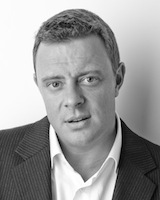 Scott Brown is the founder and managing partner of RedFern Associates. Scott's experience in China began in the mid 1990's with investment projects including China's largest aquarium and Shanghai SOE leather tannery joint ventures for VC and a publicly listed company.
He furthered his career as China CFO, then managing director of a multi-national packaging group, Asia development director for an NYSE publicly listed talent company, and later as director of finance and board chairman for a leading European measuring equipment company.
In 2008 Scott was key note speaker on China strategy and market entry for New Zealand's historic China Free Trade Agreement. Scott holds accounting and post graduate finance degrees from the University of Otago, and is a professionally qualified and registered member of the NZ Institute of Chartered Accountants.
Fritz Weiss – Partner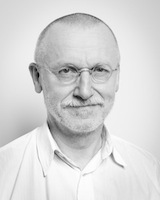 Fritz has more than two decades of experience in China-specific business and corporate consulting. Prior to joining RedFern, Fritz served as general manager of Shanghai AIAL Consulting Co., Ltd., and later headed the China corporate services division of Faegre Baker Daniels in Shanghai. In these roles, he advised numerous clients, ranging from multinationals to S
M
Es, on their projects in China, emphasizing an approach that integrates regulatory requirements with practical solutions.
Carolyn Ma - Corporate Services Manager
Carolyn is a bar registered PRC lawyer and has had a career of advising foreign firms on their China operations acquisitions and divestments. Prior to joining RedFern she worked as an associate at the Beijing Dacheng Law Firm and before that at the Henan AIC as a civil servant. Since joining RedFern in early 2014, she has continued to assist foreign firms in the areas of establishment of China operations, corporate restructuring, legal due diligence, review and negotiation of legal documents, compliance issues and deal negotiations.
Riffica Yang - Senior Consultant
Riffica holds a bachelors degree of economics from Finance College of Shanghai. Before joining RedFern, Riffica worked as an intern in a Chenghui and Hugang CPA Firm. She is a member of the association of international accountants, and has sound practical experience of basic accounting.
Fiona Dong – Senior Consultant
Fiona holds a master degree of international management from the University of Strathclyde, specializing in strategic management. She has been with RedFern since September 2013 and has made contributions to market research, organizational strategy and corporate finance projects like merger and acquisition and due diligence. She did her bachelor degree of management in accounting and finance at Shanghai International Business and Economics University. Prior to that, she acquired internship experience in financial industry, companies such as Haitong Century Investment Co., Ltd., and E&Y.